All-Cash Draw Launched – €8,000 1st prize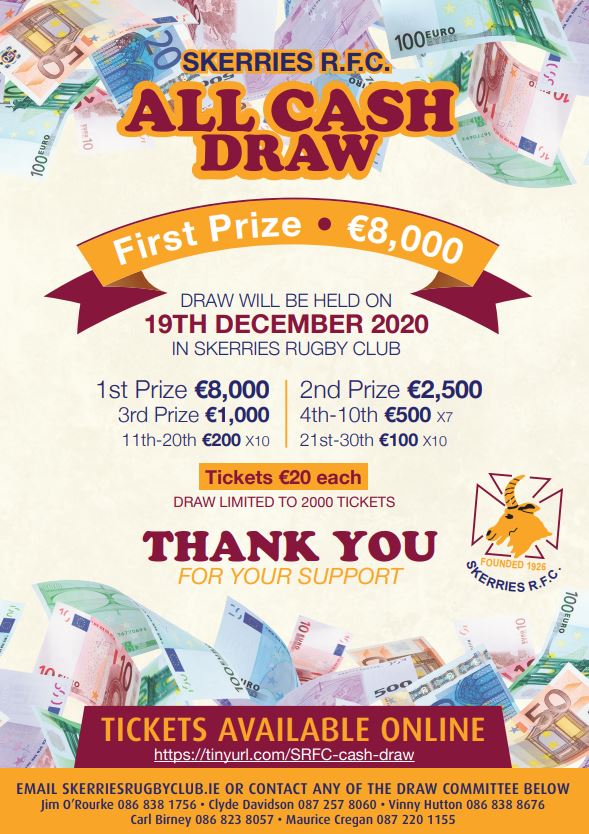 All-Cash Draw Launched – €8,000 1st prize
October 23, 2020
We cannot wait to present €18,000 in cash prizes, with 1st prize €8,000. Tickets cost €20.
This is our main fundraiser this season, with so many other events and revenues cancelled.
Buy a ticket for family or gift to a friend. You don't even need to leave your seat, buy online / share the link to family & friends. (All COVID friendly!)

Buy tickets online at: https://tinyurl.com/SRFC-cash-draw
Tickets also available from usual club sources. Draw takes place on 19th December.
Our Club Membership system (Sportlomo) is the online site (click above link).
1. If you have a club membership A/C: select LOGIN, enter your club A/C login. Select tickets quantity & pay by card. very simple…
2. If you don't have a club membership A/C, create one in just a few clicks (just needs name & email) – then purchase your tickets / pay by card.