Club Gear Order Day Sat 28th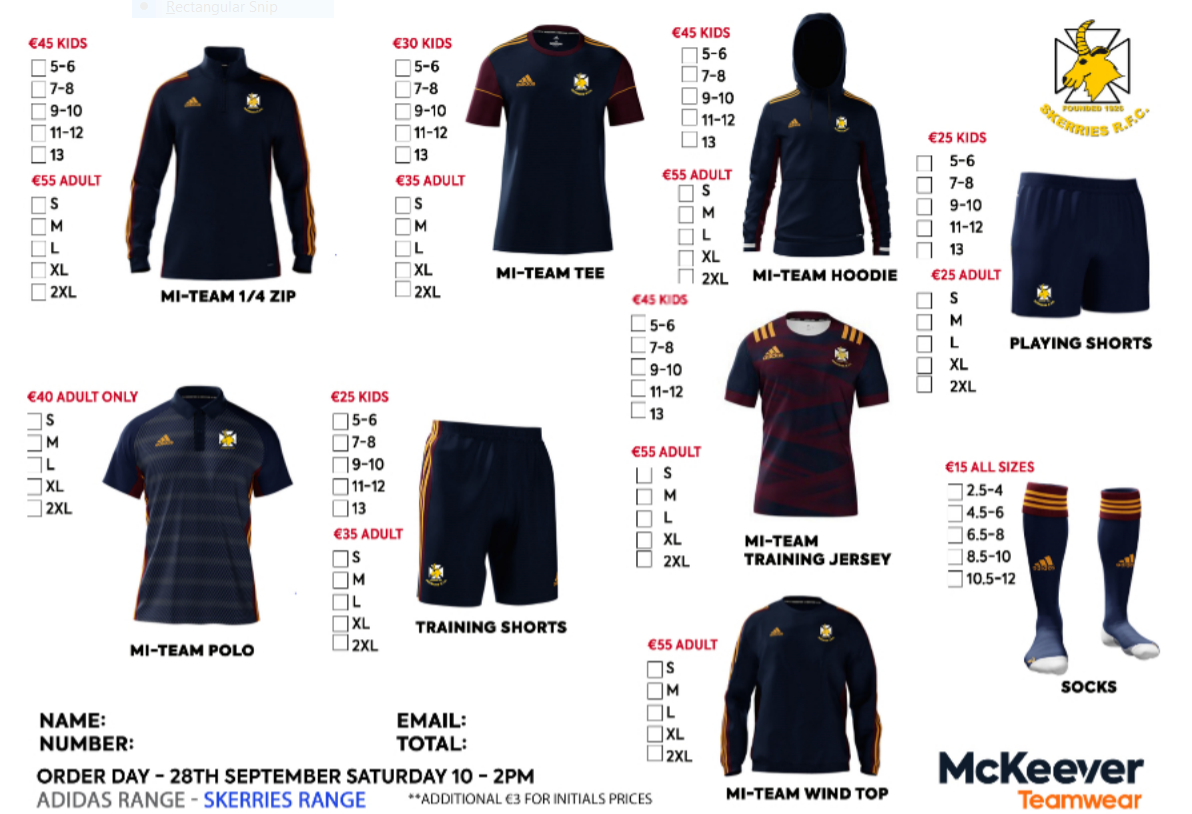 Club Gear Order Day Sat 28th
September 24, 2019
Our big shop open day is this Saturday 28th Sept in the clubhouse. Come order new club gear between 10am – 2pm. (after the IRL RWC game finishes!)
Great new hoodies and training tee-shirts as well as all other club gear available to order, so don't miss out!
Picture here shows options for sale on the day. Per last year, order and pay on the day & stock will be delivered to the club in 8 weeks. Club will organise collection date straight away then.
Various items may be on hand in the club shop & can be taken home on the day (ie: socks / jerseys / shorts of some sizes).