Clonmel v Skerries – Energia AIL Division 2C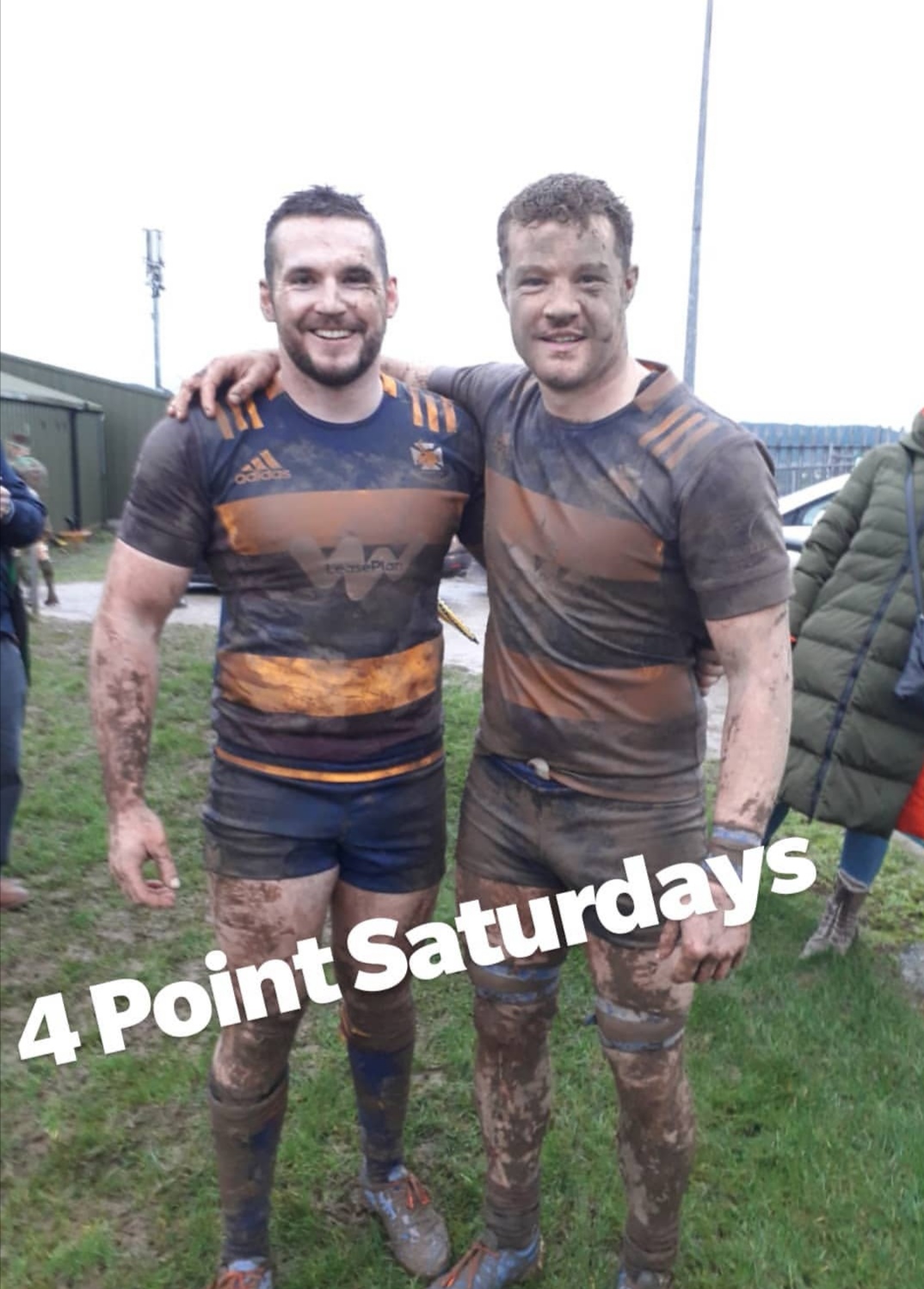 Clonmel v Skerries – Energia AIL Division 2C
January 15, 2020
FT Score 12-13

It was our first trip to Ardgaoithe for our return fixture against Clonmel RFC and what a memorable day it became. This was a season defining match for this growing team. The match started in poor conditions with heavy rain and the pitch started to regress as the match progressed. After 11 minutes after continuous pressure by the home side they scored in the corner against the wind. Unlucky for Skerries as just before this a delicate cross field kick by Paul O'Loghlen nearly found the hands of Ross Gordon. After the Clonmel try, a long discussion took place between the assistant referee and the referee and the outcome was that Skerries scrum half Eoghan Carron was shown a red card. The loss of a player and worsening conditions made things really difficult for the visitors but alas the team didn't see it like that. A penalty by O'Loghlen following good play by Dara Lowndes brought the score to 5-3 after 27 minutes. Another excellent cross field kick from O'Loghlen and excellent catch from Conor Lennox led to Lennox scoring an excellent unconverted try to leave Skerries ahead 8-5 at half time with a big struggle into the wind and a tough second half with 14 players.

Clonmel started the second half strongly and deservedly scored a converted try after six minutes leaving them ahead 12-8. Now Skerries had to dig deep and they did that with great aplomb, the tackling, ball carrying and general energy levels were huge. After continuous pressure, Conor Lennox, scored his another excellent try on the short side after great work by the pack. Skerries then had to defend for the last five minutes on their own 22 metre line to deservedly hold out for a 13-12 victory.

This was a heart-warming victory enjoyed by the excellent Skerries travelling support but it is the players and coaches who deserve all the credit. In the writers' opinion this was the best performance for many years in hugely difficult circumstances.

The pack were outstanding. Cormac Marrey, Kieran Leonard and the returning Trevor Scuffil worked tirelessly throughout the match. Fay Watt and Mulvaney were towering, the back row of Turvey, McAuley and Jenkinson (Jenkinson's lineout work is different class) were outstanding. Replacements Sherwin, Halligan and Sherlock made huge contributions.

This was not a day for backs in the conditions but all performed heroically. Woods who entered the game early due to the sending off was very brave. O'Loghlen just brought a touch of class all day and was a constant thorn in the side for the home side. Centres McGrath and Lowndes tackled relentlessly and Gordon (unfortunately had to be replaced due to sending off) and Jones all worked hard. Conor Lennox was outstanding and a danger every time he got the ball and scored two excellent tries. Mark Oliver played a cameo role in the end and again added great energy.

It was a long but happy journey home after a brilliant performance. It is onwards and upwards now for what will be an interesting second half to the season.
The Man of the Match decision was a real problem choice this week with Leonard, Jenkinson, O'Loghlen and Lennox all featuring but Conor Lennox was outstanding and thoroughly deserved the accolade.
Match Pictures at link: https://www.skerriesrfc.ie/photos/
(Credit to Gerry Weldon for the great pics)
Team:
15.Gordon
14.Jones
13.McGrath (c)
12.Lowndes
11.Lennox
10.O'Loghlen
9.Carron
8.McAuley
7.Jenkinson
6.Turvey
5.Mulvaney
4.Fay Watt
3.Scuffil
2.Leonard
1.Marrey
16.Halligan
17.Sherwin
18.Sherlock
19.Woods
20.Oliver