Gear Order Day Sun 9th Feb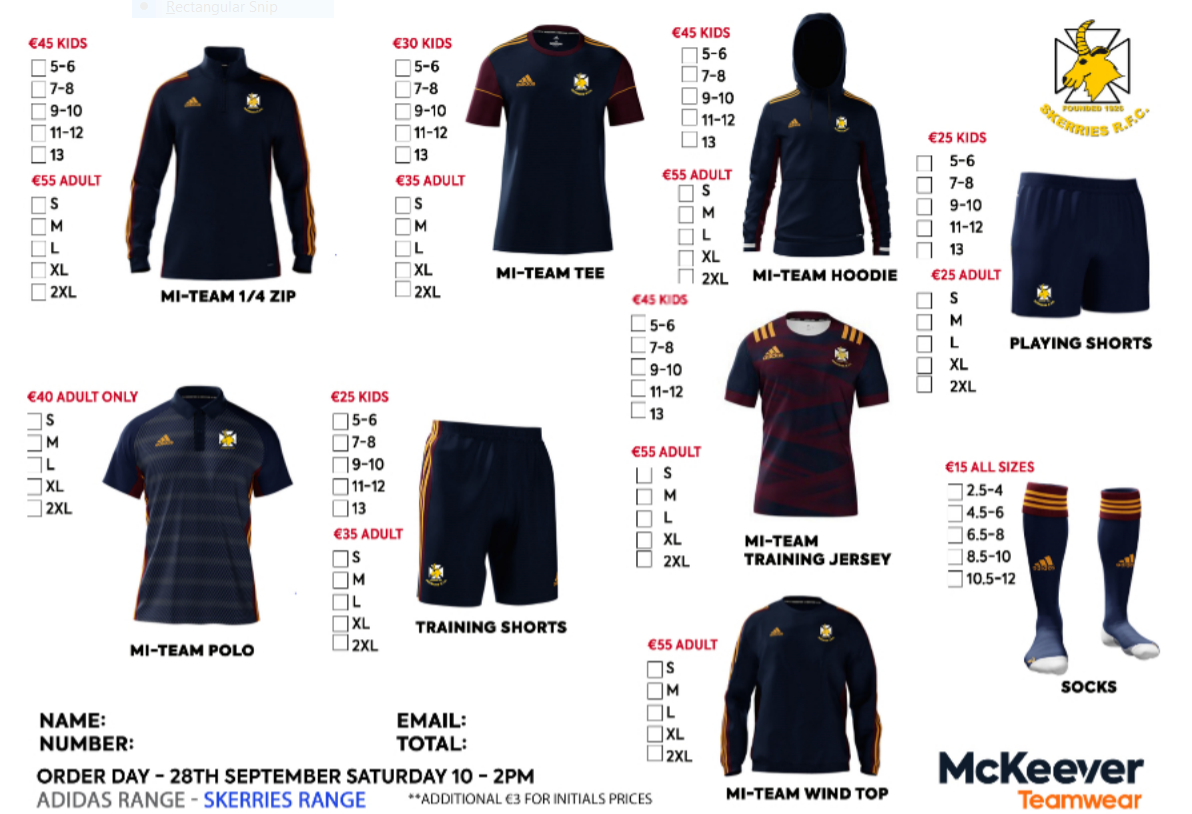 Gear Order Day Sun 9th Feb
February 6, 2020
Come to the clubhouse club gear order day between 10am – 2pm.
Great new hoodies & training tee-shirts, plus all club gear available to order, so don't miss out.
Picture here shows options for sale on the day. Order and pay on the day & stock will be delivered in 6 weeks. Club will organise collection date then.
Various items maybe on hand in the club shop & can be taken home on the day (ie: socks / jerseys / shorts of some sizes).