Dunbar V Skerries Quiz Fundraiser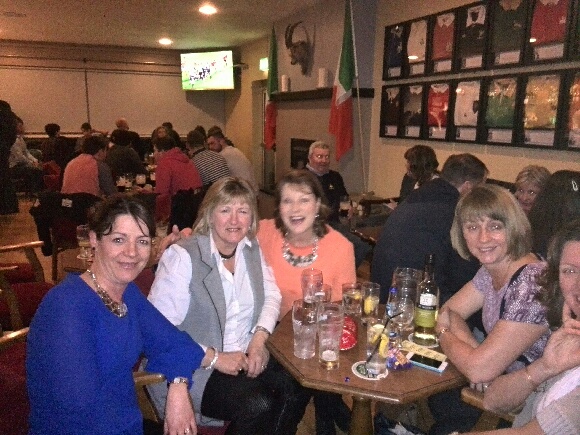 Dunbar V Skerries Quiz Fundraiser
March 5, 2015
THANK YOU to everyone who supported the Dunbar Fund raiser quiz and raffle on Saturday. The Team is most appreciative of those that took tables and raffle tickets.
The Fun Quiz was a very enjoyable night for all those attending.  Many thanks to Noel for the questions and being quiz master.
Special thanks to David Quirke, Vinny Watson and his team of helpers. With only 3 weeks to go to the Dunbar trip and yesterdays 6 Nations win, we could be heading to Scotland looking for a Championship or Grand Slam.
The winners of the quiz were the Team of Joe Glennon/ Mark Nally / Andrew McGuinness and their many supporters. Second place went to Mousey, Barry O'Reilly and special guest Niall McDermott. Last place was gracefully accepted by Paul Denny (quiz specialist !!)
Raffle winners were
SRFC Voucher:  Marie Hegarty
Aidan O'Brien Voucher: Midge Brassington
Signed Dartmouth Book: Sheila Dawson
Wellfit Trail Pass: Des Deane
Stoop your Head Voucher: Andrew McGuiness
Blue Bar Voucher: Catriona McAuley
Thank you all again for all the support
Skerries / Dunbar Team