€22,000 Cash Draw, 1st prize €10,000 – 3G pitch floodlights Fundraiser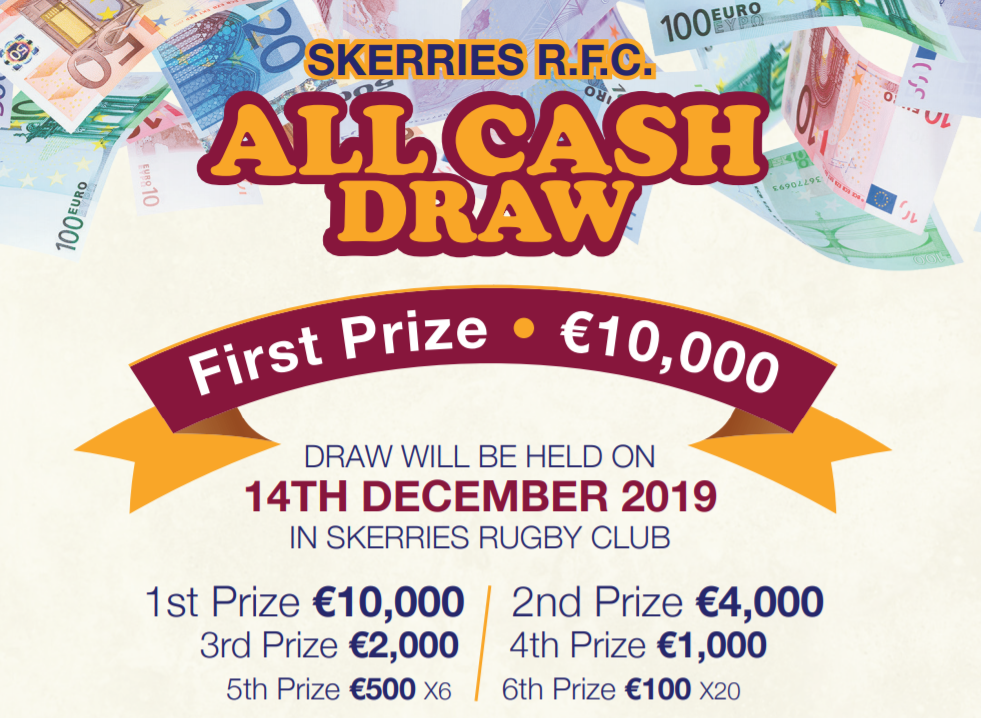 €22,000 Cash Draw, 1st prize €10,000 – 3G pitch floodlights Fundraiser
October 16, 2019
Purchase tickets online now: https://member.clubforce.com/tickets_m.asp?LL_ID=732&intTE_ID=1205#topp
Please support our Phase Two development drive to help raise funds to install 3G floodlights in our nearly completed All Weather Pitch. The draw tickets are available from your Mini and Youth coaches, club committee members as outlined in the poster or behind the club bar. Top prize is €10,000 for the price of a €50 ticket, plus 30 cash winning prizes up for grabs. This draw is limited to just 1000 tickets so if you're not in you can't win!
We are very near completion of Phase One of our new All Weather Pitch
We now commence Phase Two of our 3G pitch development plan: to raise funds for new 3G pitch floodlights. New floodlights are key in enhancing the usability and benefits of our new 3G pitch*
The draw will take place in the club on Saturday the 14th December, after our First XV home AIL game. Someone will walk away with €10,000 cash in time for Christmas….and it could be YOU!
*Floodlights are subject to planning permission