Energia AIL 1XV & Metro Div3 2XV Fixtures 22-23 Released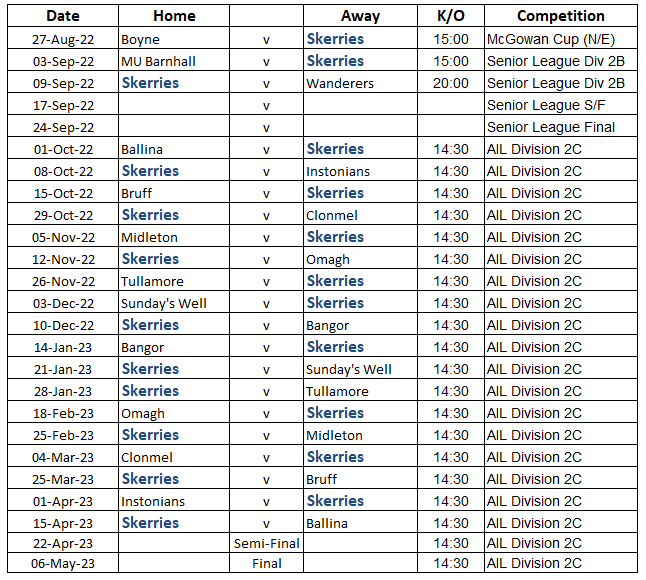 Energia AIL 1XV & Metro Div3 2XV Fixtures 22-23 Released
August 20, 2022
The Energia AIL fixtures are confirmed, plus Leinster Senior League, McGowan Cup fixtures & Metro Div3 fixtures for the full upcoming season.
Get your diaries updated, and we know you will support in massive numbers this season.
Click here for PDF printable version of 1XV fixtures – stick it on the fridge!
Keep up to date with the website men fixtures pages at the team fixtures links: 1XV and 2XV