Mega All-Cash Draw Results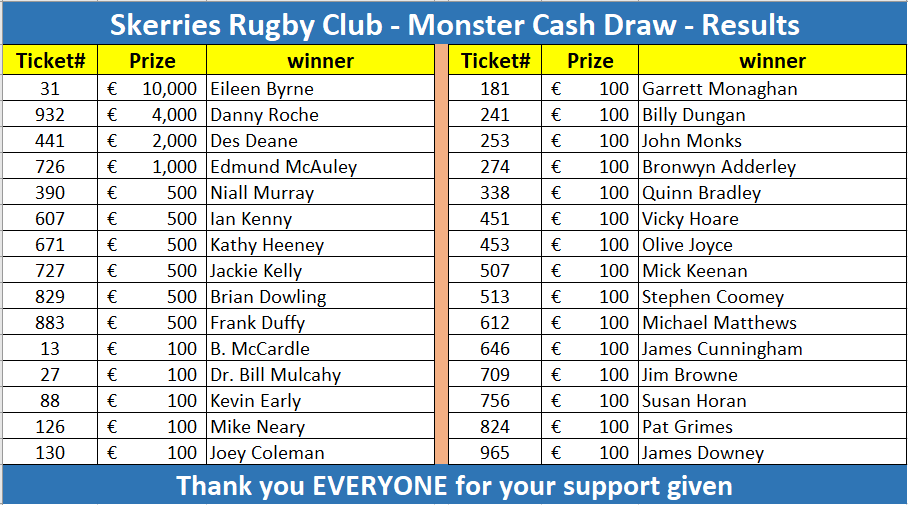 Mega All-Cash Draw Results
December 15, 2019
Congratulations to the "All Cash Draw" winners last night. What a great evening in the club, having followed after our Senior team won their 6th AIL game in succession.
A massive thank you to all those who bought and sold tickets and to those who helped and supported organising this event.
All your efforts don't go unnoticed and are deeply appreciated by everyone in Skerries RFC.
To the winners, have fun spending your windfall!