Old Crescent V Skerries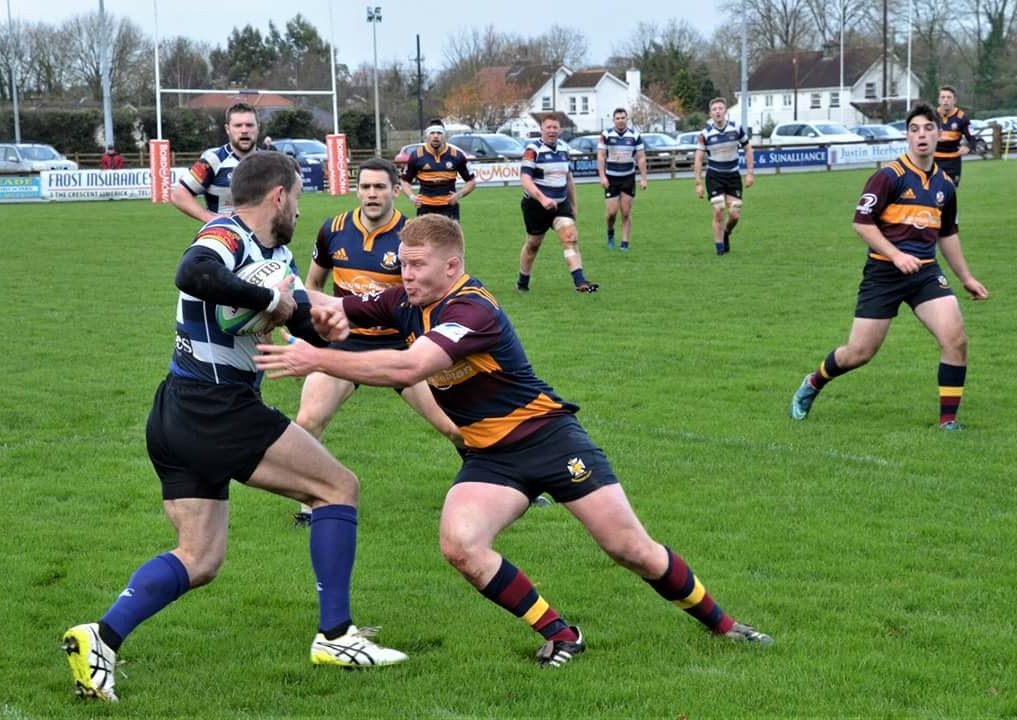 Old Crescent V Skerries
November 6, 2017
Last Saturday, the 2nd of November, Skerries RFC travelled to Rossbrien to the home of Old Crescent RFC to face the anticipated Top of the Table clash in UBL Division 2B
The beautiful autumnal weather in the early half of the day brought a large home crowd but also the loyal Skerries contingent made the trip to get behind their boys for this mouth-watering battle. Unfortunately it turned into a gruelling encounter for Skerries RFC due to the never ending pressure of Old Crescent who remained dominant for the full 80 minutes.
After seven minutes Skerries fell behind after Old Crescent's  Larry Hanly crossed over the line for five and converted by number 10 R Mc Kenna. Another converted try by Old Crescent's C Monaghan at 20 mins into the game saw Skerries 14 points behind.
30 minutes into the first half, Skerries tried to get a foot hold into the match but due to conceding possession, Old Crescent's players took advantage and scored two tries in four minutes. The first by left winger No.11Val Mc Dermot and the second by No.13 L Hanly (scoring his second try) both were converted by their out half. Skerries put real pressure on the Old Crescent line for the last ten minutes by using a strong maul and were unlucky that the halftime whistle stopped this positive momentum without a score to reflect their efforts.
The second half of the match started with a full Rainbow over the pitch and any thoughts that a crock of gold would be found by Skerries RFC team soon dissipated. Conditions deteriorated with squalls of rain and wind but the Skerries players  battled on and very nearly opened their account with surges by Jim Mulvany (who had replaced his brother Tom who had retired with an injury)  supported by Joe Glennon and Tom O'Hare.
On the 68 minute mark some excellent defensive work by R Woods at No.9 (a replacement for E Carron who also had to retire with an injury sustained in stopping a try) led to a scrum on the ten metre mark for Old Crescent. From here their left winger No.11 Val, Mc Dermot scored his second try. This was followed by another Old Crescent try scored by right winger No.14 C Monaghan. Skerries tackled feverishly for the early part of the second half led by Captain Michael Sherlock, Ciaran Leonard and Joe Glennon. At the final stages Old Crescent's out half R Mc Kenna scored a try and converted it  leaving a final score of 45 – 0.
Despite the score line the Skerries heads never dropped and the whole team continued to work hard right to the final whistle. All credit to Old Crescent, a superb display of excellent running rugby and confirms their Leadership position of Division 2B
Skerries RFC team and their loyal supporters can look forward to a home flood lit League match on Friday 10th November against Navan RFC.