Pitch Development Fundraiser – Volunteers Needed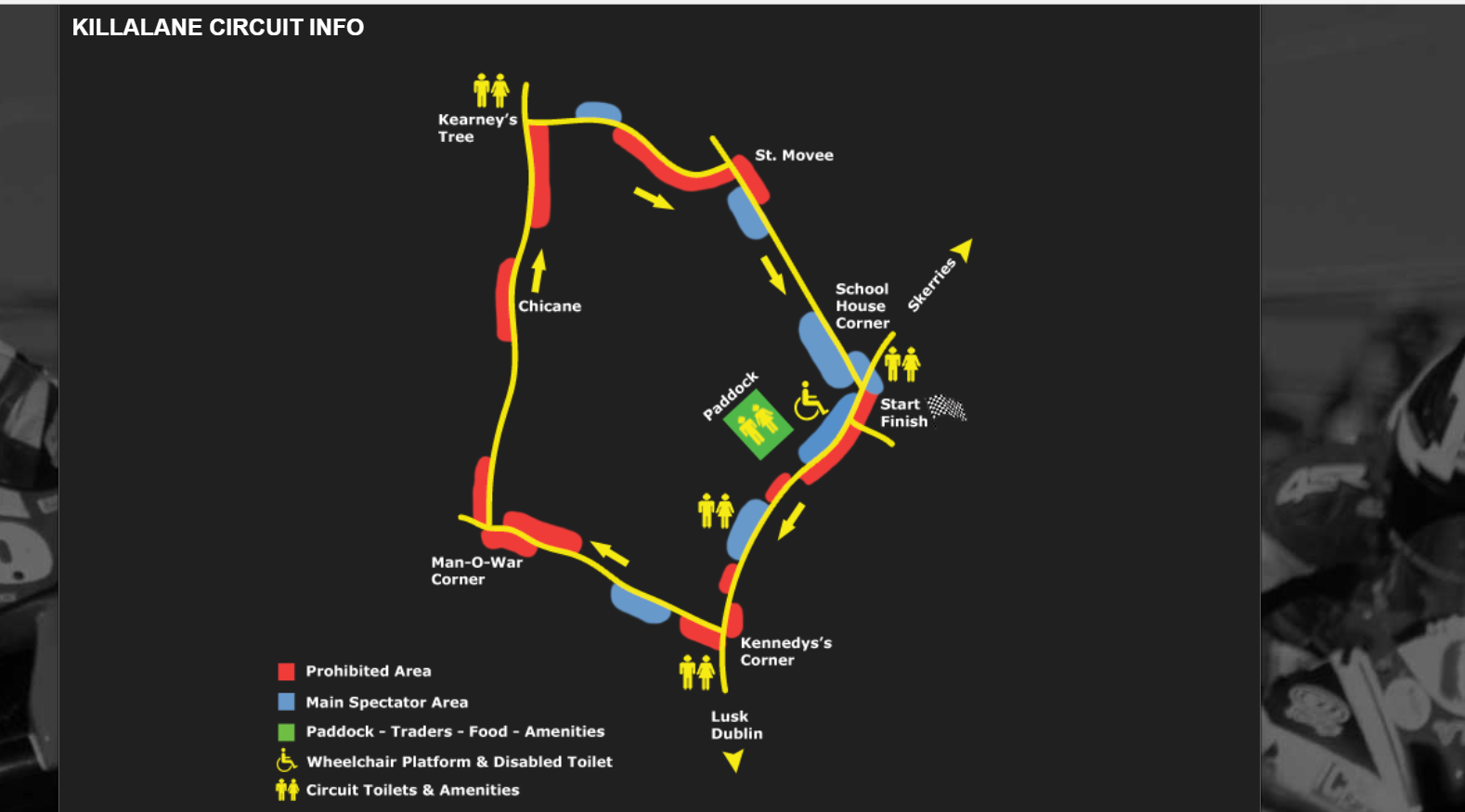 Pitch Development Fundraiser – Volunteers Needed
August 18, 2018
A big season ahead in raising funds for our Pitch Development!
As we approach the start of a very important year for our Club, we have a number of fundraisers planned towards our pitch development, and the 1st is upon us already.
The Date: Sat 8th & Sun 9th Sept
The Event: Killalane Motorcycle Road races (outskirts of Skerries) – see map above
The Commit: 3 hours volunteering (Must be 18+ years).
The Task: Collect Races spectator entry fees. (2 persons manning each entrance at all times)
SRFC benefit: Club receive a portion of entrance fees / volunteers get spectator entry to watch the racing when not on duty if they wish.
The detail:
4 time slots below @ 6 entry points @ 2 persons each = 48 volunteer slots to be filled: (if anyone can cover a full 6 hour day, then even better!)
1. Sat 8th 11am-2pm
2. Sat 8th 2pm-5pm
3. Sun 9th 8am-11am
4. Sun 9th 11am-2pm
If you can volunteer, please contact Carl Birney on 0868238057 / carlbirney1@yahoo.co.uk, indicating your availability slot(s) from 1–4 above, and feel free to pair off with friends etc in order to work together and note this in your reply.
Many thanks in advance,