Rainey Old Boys Rugby Club V Skerries – Match Report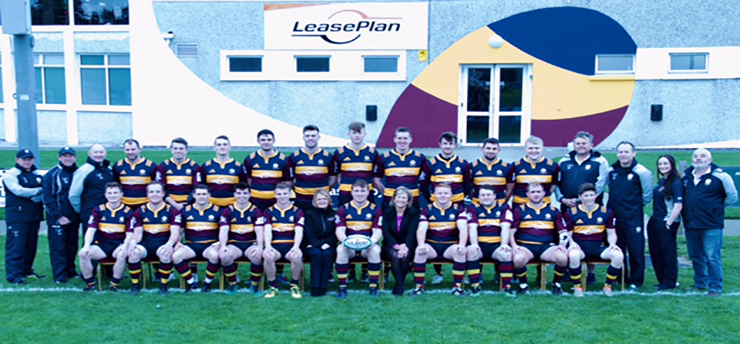 Rainey Old Boys Rugby Club V Skerries – Match Report
November 28, 2017
Skerries made some team selection changes to face this daunting trip to Magherafelt last Saturday. The home side had won their last six matches and were only beaten by a point by league leaders Old Crescent in their first match of the season.
The Skerries boys started brightly and after 10 minutes, Billy Mulcahy kicked an excellent penalty to give Skerries the lead after a period of great possession. The Skerries lineout was functioning very well with Joe Glennon in particular leading by example. After a period of sustained home pressure their excellent fly half kicked a penalty after 15 minutes to level the score. Skerries responded in great fashion with a well worked try by Conor Lennox after good work by Michael Sherlock and Ross Dempsey in midfield. Rainey responded with another penalty to leave the score at 8-6 in favour of Skerries. Just before half time Rainey scored a try which was to prove very decisive as they led 13-8 into half time.
Rainey poured on the pressure in the second half but the Skerries defence was excellent. Led by an excellent performance by all the back row, Peter O'Neill, Thomas O'Hare and Barry Murphy, their tackle count was immense. There was no score for 20 minutes and then Rainey scored a penalty to lead 16 – 8. Skerries then made changes with Ross Halligan, Dara Lowndes, David Goodman, Jim Mulvaney and Vinny Watson all entering the fray. The momentum changed and Skerries started to move the ball wide and made many opportunities but unfortunately couldn't get across the line. In the last few minutes Rainey scored a try and converted to leave the score 23-8 which was not a real reflection on the performance put in by the Skerries Team. The front row of Cormac Marrey, Chris Tonge and Mark Nally fought bravely against a tough opposition unit and Tom Mulvaney too battled hard. Eoghan Carron had a huge defensive game and Billy Mulcahy kept the team going forward. Paul Devitt showed plenty of promise in the second half and Ruairi Woods started on the wing and then moved to scrum half and put in a fine performance. Overall this was a much improved performance by the Skerries side and augurs well for our double fixture with Barnhall in the next two weeks.
Whilst Barry Murphy was outstanding in the first half and his tackle count was huge, the reporter's Man of the Match from Skerries was the debutant, full back, Conor Lennox who not only scored the try but was very assured throughout the whole game.
Team Conor Lennox, Ruairi Woods, Ross Dempsey, Michael Sherlock, Paul Devitt, Billy Mulcahy, Eoghan Carron, Cormac Marrey, Chris Tonge, Mark Nally, Joe Glennon, Tom Mulvaney, Peter O'Neill, Thomas O'Hare, Barry Murphy, Vinny Watson, Ross Halligan, Jim Mulvaney, Dara Lowndes, David Goodman.