Registration for 2019/20 Season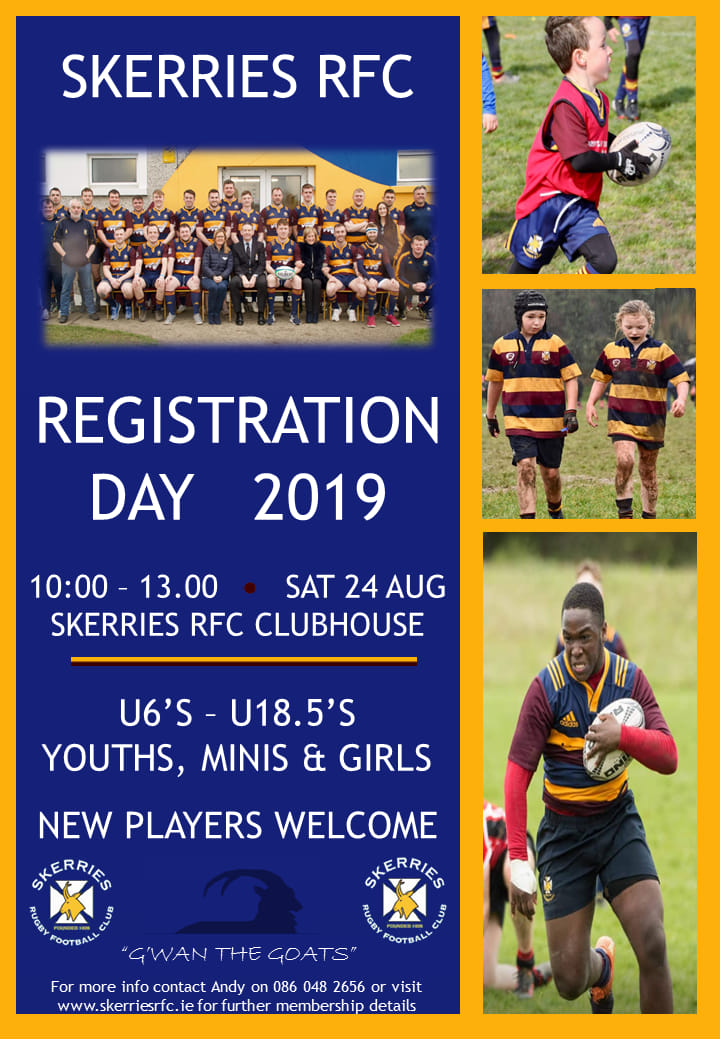 Registration for 2019/20 Season
August 15, 2019
Our 2019/20 rugby season is starting soon, all teams returning on Sunday 1st September. In advance of that, REGISTRATION DAY is Saturday 24th August, 10am – 1pm.
We hope to the see all the new U6 & U7 players (born 2014 & 2013 respectively) and of course all returning minis, girls and youth players. 
As always we'd be delighted to welcome any new boys and girls of all ages wishing to take up rugby, at any age / team. So if interested, please come down and talk to the team coaches on the day.
If returning after playing last year and don't wish to come down on reg day, you can instead go to club website: https://www.skerriesrfc.ie/membership/ , register & pay online there, download the Youth/Minis Reg form, and return form completed on 1st Sunday back.