Santa visits our minis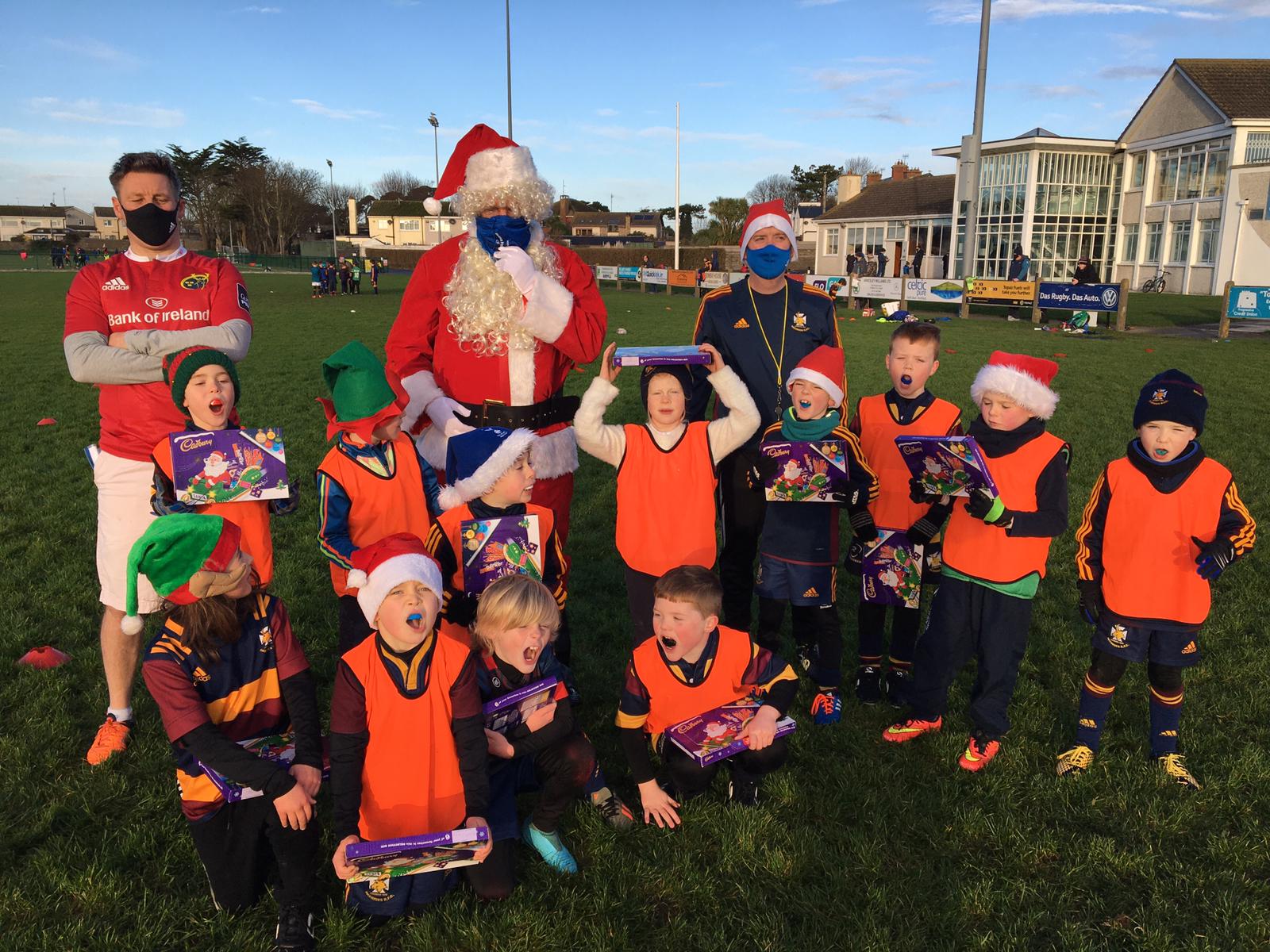 Santa visits our minis
December 20, 2020
Santa (SG) & his Elf (GD) were very welcome visitors to the minis sessions this morning. Santa stayed on for every minis session across 3 hours & all the kids were delighted to meet him and to get selection boxes.
Big thanks to our minis sponsors Moriarty's SuperValu Skerries for the selection boxes. Usually at this time each year, we would be commencing bag packing fundraiser in their store – as we know, what a difference a year makes.
That's a wrap for 2020. See you all in 2021.