Senior Squad Awards Night 2018/19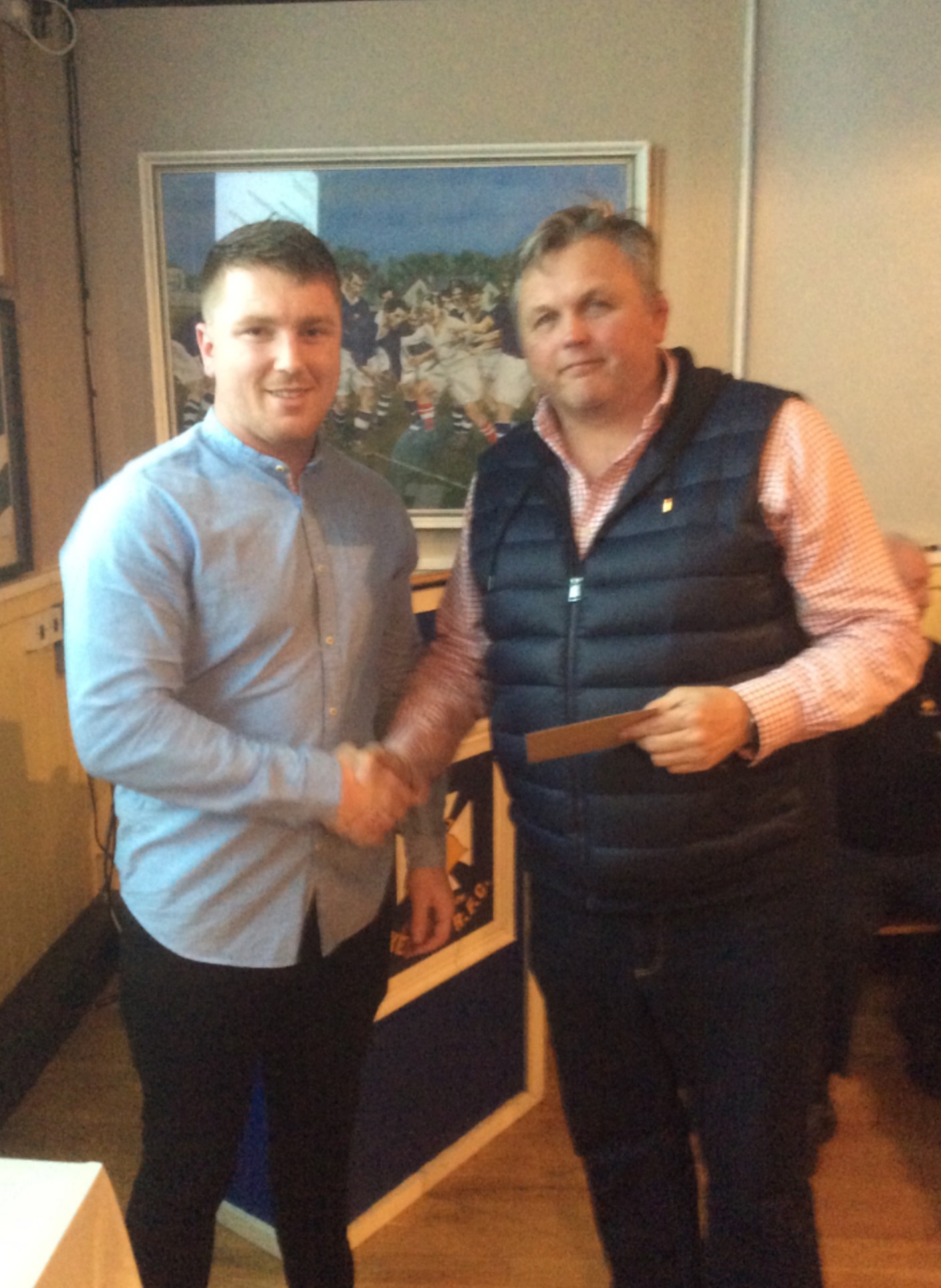 Senior Squad Awards Night 2018/19
June 20, 2019
While not an ideal finish to the rugby season, we should not forget the efforts that the players, coaches, management as well as supporters put in throughout the season.
On Friday 31 May, the Senior Teams held their awards night in the Club. These awards honour fellow players for their on field achievements. Also present were the much travelled supporters and a memorable great night was had by all.
Award Winners:
Player of the Year – Ben Jenkinson
Most improved Player – Trevor Scuffil
J1's Player of the Year – Colin Doyle
U20's Player of the Year – Sam Deering
Young Player of the Year – Paddy Fay Watt
Players "Player of the Year" – Ross Halligan
While Ross and Colin were not there to pick their awards, both players were FaceTime'd to to say a few words, well done guys!
It was also time to say a massive thank you and "au revoir" to a number of key influential personnel from our Senior Squad.
First up, our Head Coach, the driving force behind the team for the past three years, Mark Harrington. While Mark will be staying actively involved in the club, he's stepping down as our Head Coach. A huge thank you for all your time, dedication and passion for the team.
Next two legends in Dean Brassington and Gareth Early "Scrumpy", also stepping away from the coaching side. Thank you guys for your dedication and commitment throughout the past few seasons. Also departing are Eoin O'Byrne and Geoff Duff.
A fond farewell to two stalwarts of the game, Joe Glennon and Eddie O Mahoney, who were presented with Club presentations.
Thanks also to Sarah and Emma for their work throughout the year looking after and getting our players back out on the pitch.
Finally a huge thank you to all the supporters who travelled to support the teams up and down the country. The effort and support doesn't go unnoticed by all the players, coaches and management. It's the support that makes this club so special. The players look forward to your support next year which will involve many new Clubs!