Skerries RFC vs. Banbridge RFC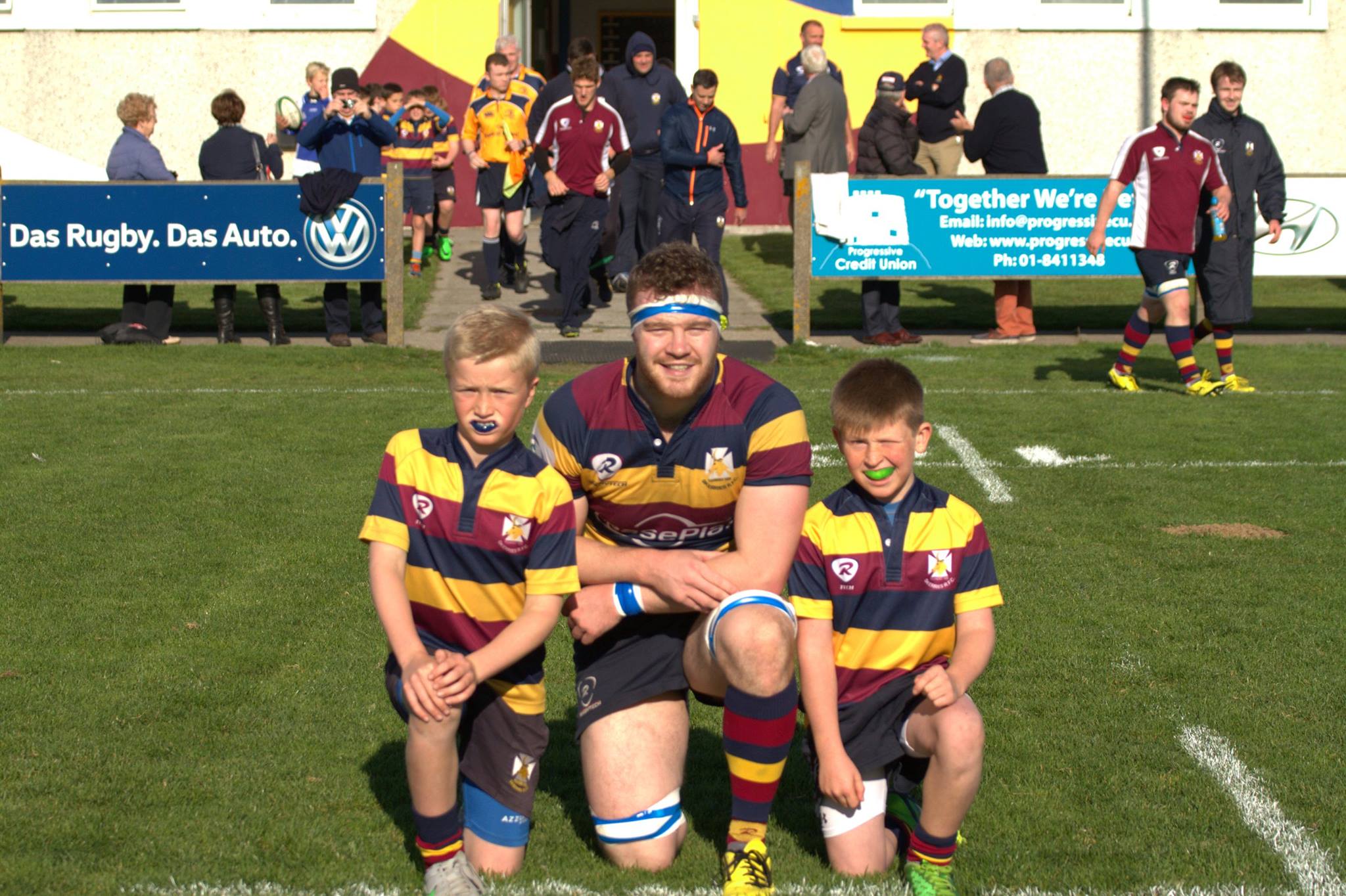 Skerries RFC vs. Banbridge RFC
October 19, 2015
Ulster Bank All Ireland League Div 2A – Holmpatrick – 17/10/2015
Skerries: 32 (K McGrath R McAuley T O'Hare C Marrey try each, J Favia 2 pen 3 conv. )
Banbridge: 30 (S Irvine L Steenson D Carson A Morrison try each, A Doherty 2 pen 2 con.)
In the Autumn sunshine Skerries secured a dramatic bonus point victory in Holmpatrick against league leaders Banbridge thanks to a late Cormac Marrey try followed by some gritty defence in the dying minutes.
The performance from both teams was exciting but also a cause for heart stopping anxiety for their supporters.
Within minutes of the start a 50 metre penalty by out-half James Favia put Skerries ahead and this was quickly followed by an attack which saw an interchange of passing between Derek Keane, Eddie O'Mahony and Kevin McGrath with McGrath scoring the converted try.
Banbridge quickly responded with a successful maul over the try line that brought the score to 10-7, and as the game ebbed and flowed Skerries
demonstrated their own mauling skills with Ross McAuley credited with the touchdown.
Lack of concentration from Skerries allowed Banbridge scrumhalf Steenson execute a quick penalty and score in the corner. With the score now at 17-12 poor decisions and aimless kicking by Skerries provided wing forward Dale Carson the opportunity to touch down for a converted try which brought Banbridge into a 17-19 lead.
Just before halftime Skerries responded with another penalty from Favia followed by an unconverted try from 'man of the match' Thomas O'Hare to leave the score 25-19 at the break.
On resumption Skerries appeared to play somewhat smarter and appeared comfortably in control. When the Banbridge second row and also the scrumhalf were yellow carded an easy penalty opportunity was turned down in favour of a lineout option. Complacency was ill-founded. This was a mistake as no score resulted, the Banbridge thirteen made their way up the pitch, were awarded a penalty, converted by fullback Doherty, and took them to within 3 points of the lead.
Banbridge's best player, centre Andrew Morrison, was creating problems for the home team's defence and was rewarded with a try which took Banbridge into a 25-27 lead.
When the Bann side were successful with a further penalty and ahead 25-30 with 5 minutes to go things appeared bleak for the home support. Although on occasions Skerries had lost composure they now showed great resolve and patience, the pack taking control and mauling towards the Banbridge line with substitute Cormac Marrey awarded the touchdown. Favia, who kicked well with the placed ball, converted, to record the winning margin of 32-30.
While handling errors, loose kicking and concentration issues occasionally featured there is no denying the determination and 'never give up' attitude of this Skerries team.
Recently appointed to the National Refereeing Panel, Helen O'Reilly, gave a strong refereeing performance in her control of the game.
Skerries next fixture is Oct 31st. away to Galway Corinthians.
Skerries team 1 to 20….Mark Nally Kieran Leonard Neil Foster Joe Glennon Ross Halligan Thomas O'Hare Evan Sherlock Ross McAuley(capt) Eoghan Carron James Favia Derek Keane Kevin McGrath Michael Cauldwell Eddie O'Mahony Maurice McAuley Dean Harford Cormac Marrey AJ Sherlock Robbie Jenkinson Paul O'Loghlen