Skerries v City of Derry 24th of March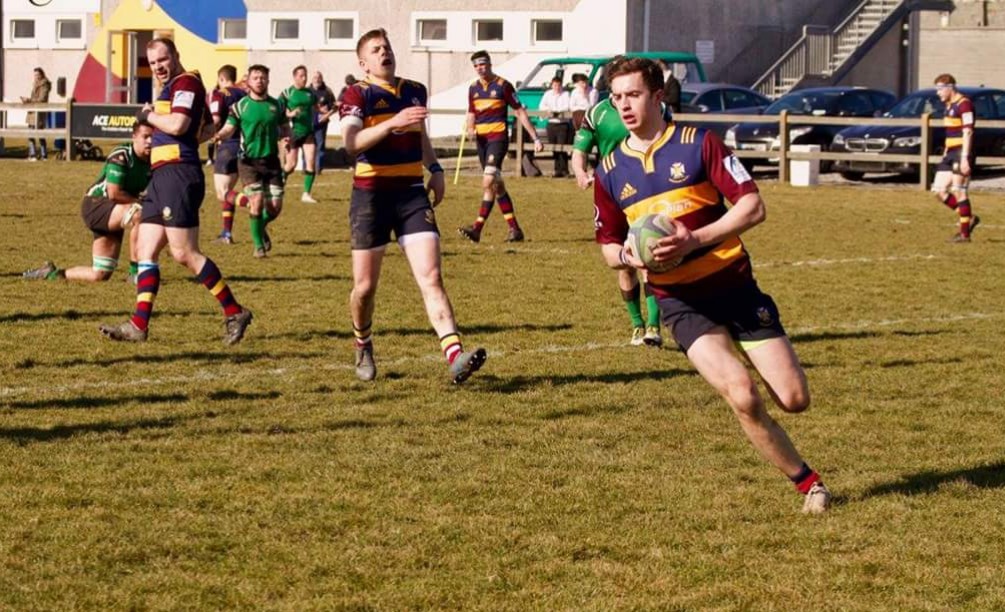 Skerries v City of Derry 24th of March
March 27, 2018
Match Report – Saturday 24th of March
Skerries 48 – 8 City of Derry
A lot was at stake on this match for our Firsts, Skerries needed a win to be sure of avoiding dropping out of Division 2B in the Ulster Bank League. City of Derry missing eight first team regulars, fielded a young team who for considerable periods of the match competed strongly against their hosts. However, inexperience mixed with lapses in concentration allowed Skerries take full advantage and by halftime the bonus point was secured.
Under perfect conditions, Skerries used quick hands and fast feet to breach the Derry back line defence. Ruairi Woods scored in the corner after ten minutes to reply to an early Derry penalty and seven minutes later Billy Mulcahy sailed through a gap to score under the posts. A great break from O'Mahoney was finished off by McAuley to make it 24-3 and McAuley returned the favour for Mulcahy five minutes before the break. Derry kept their hopes alive when they crossed for a try from a 5 metre scrum just before half time to leave the scores 24 – 8 at the interval.
However it was Skerries who resumed the second half the stronger and another Ruairi Woods try shortly after the restart extinguished City of Derry's hopes.  Four more tries followed and after both sides made a number of changes the game petered out. All Credit to City of Derry who battled to very end and some good individual performances will augur well for next season.
Next up for Skerries is a trip to Belfast Harlequins on Saturday.