Skerries v Greystones – 10/02/17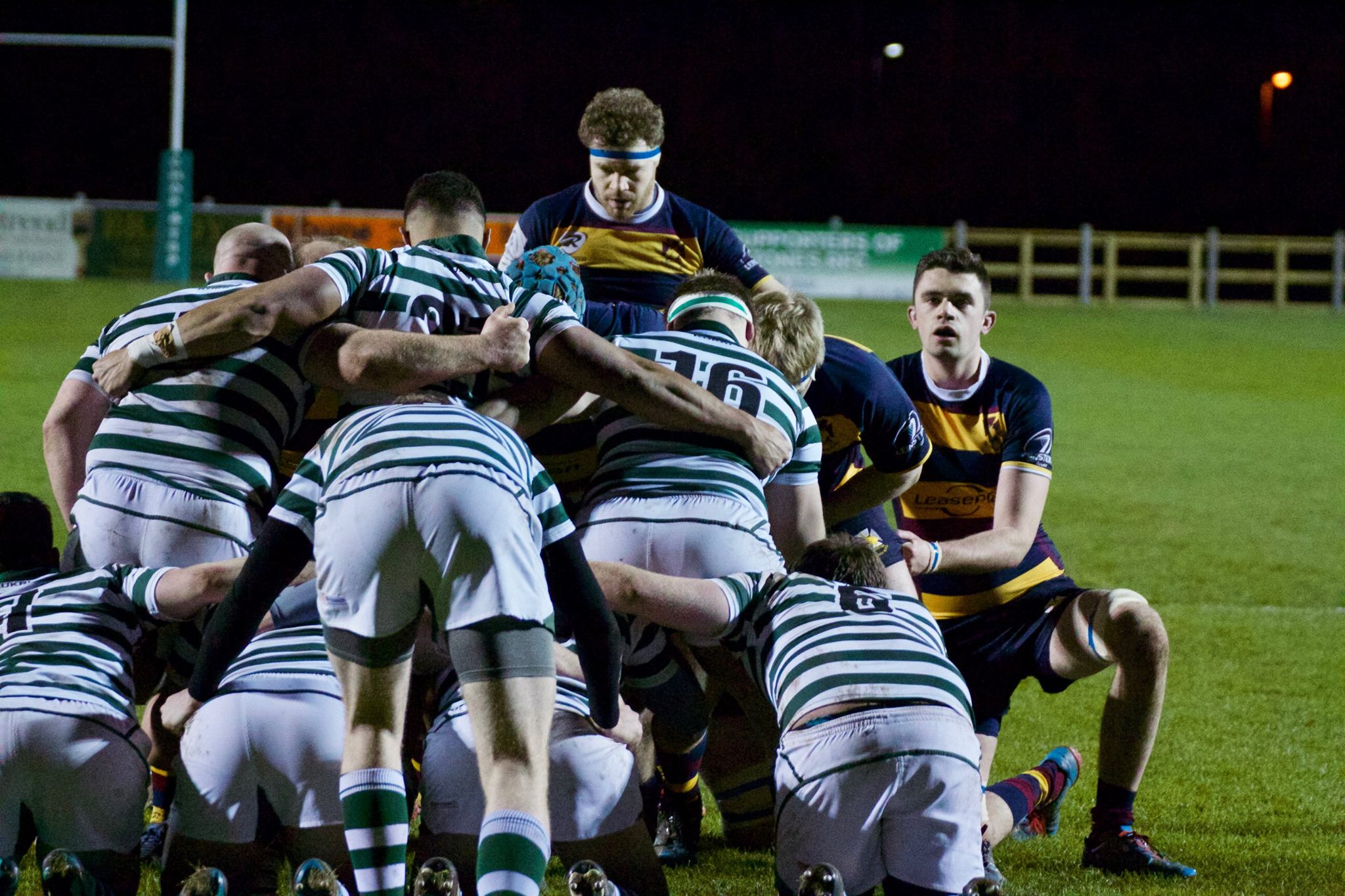 Skerries v Greystones – 10/02/17
February 14, 2017
On a bitterly cold night in Dr Hickey Park, this young Skerries team were put to the sword my an impressive and highly organised Greystones team who after the weekend matches are now top of the table. 

 The match started badly for the away team with Greystones scoring an unconverted try after 5 minutes.  For the next 10 minutes Skerries had incessant pressure on the Greystones line and scored a well worked try in the corner only for the score to be overturned by the touch judge for a knock on, this was a crucial decision in the match as from the resulting play Greystones scored another unconverted try.  Again Skerries had constant pressure but poor decision making and some unforced errors didn't help the team.  The team also lost their talisman and captain Ross McAuley who was replaced by Evan Sherlock.  Shortly before half time, Greystones scored a converted try to leave the score 17-0 at halftime which was not a true reflection on the half.  

From early on in the second half Greystones upped the ante and helped by two sin binings against the away team and two intercept tries they ran out convincing winners.  Eddie O'Mahony continued his try scoring form with an unconverted try 5 minutes from the end.  Skerries were also effected by injury to centre Ross Dempsey who had to be replaced.  

There were strong performances in the pack from Nally, Tonge and Marrey and the Sherlock brothers got the team over the gain line with regularity. It was a difficult day for the inexperienced back line but they all kept going right up to the end. Overall this was a harsh lesson for the Skerries team and they now face Thomond at home next weekend which is key match to survive in this league.  A win for City Of Derry has brought them on the same points as Skerries so there will be real pressure on the team for the rest of the season but they showed real battling qualities in difficult circumstances and will need all these qualities in the coming weeks.  The team needs all our support for the rest of the season.
Team:
1. Mark Nally   
2. Chris Tonge   
3. Cormac Marrey   
4. AJ Sherlock
  5. Tom Mulvaney  
6. Tom O'Hare  
7. Michael Turvey 
 8. Ross McAuley ©
  9. Eoghan Carron 
 10. Paul O'Loghlen 
 11. Eddie O'Mahony 
 12. Barry Caldwell 
  13. Ross Dempsey 
14. Mark Oliver 
15. Maurice McAuley 
 16. Kieran Leonard 
 17. John Condren 
 18. Evan Sherlock 
 19. Billy Mulcahy 
20. Lorcan Jones.