Skerries v Greystones 26th of Oct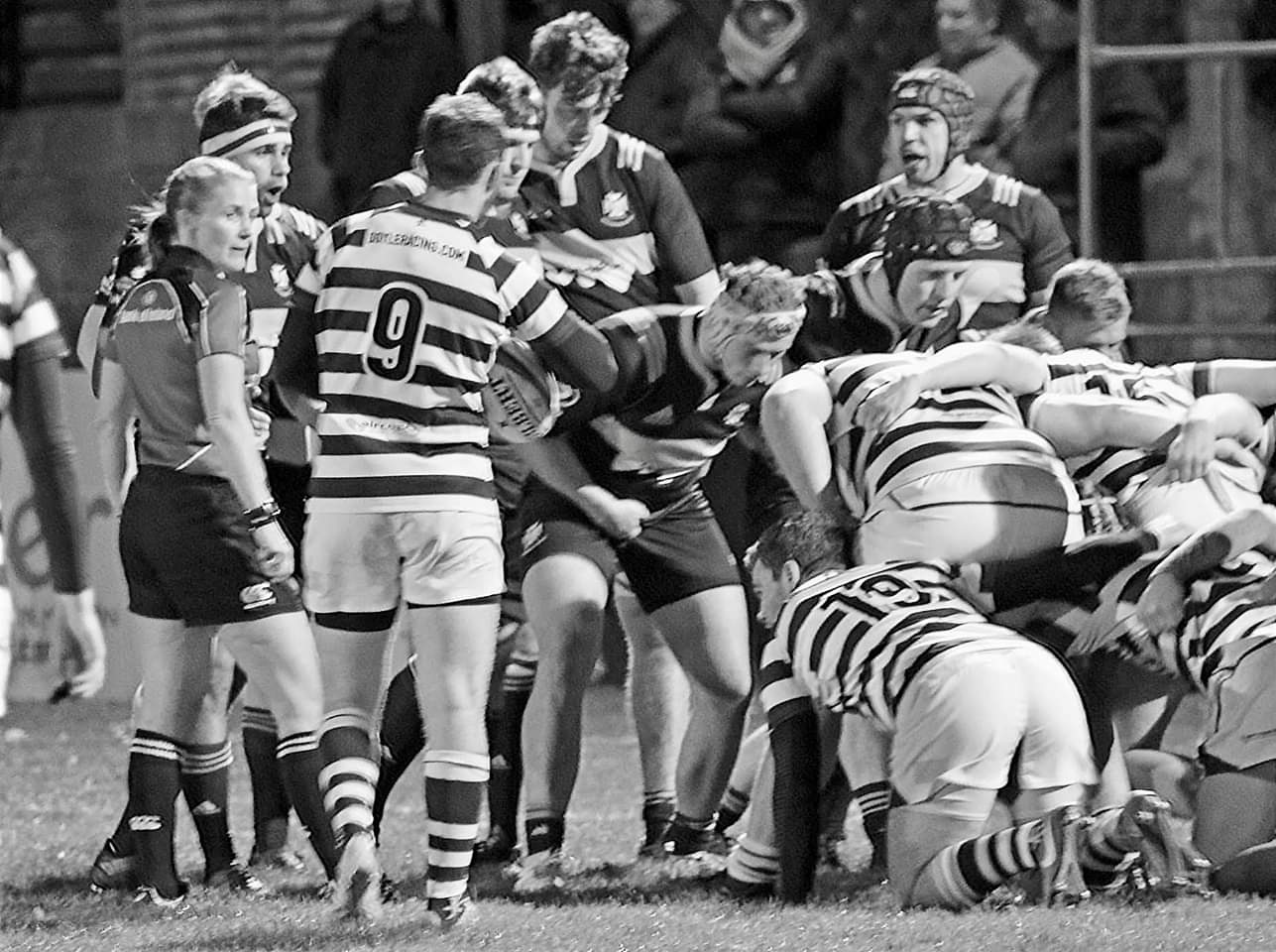 Skerries v Greystones 26th of Oct
October 30, 2018
Skerries V Greystones – AIL Friday 26th of October
Skerries 19 – 55 Greystones
The moon lit up the night sky at Holmpatrick last Friday evening for the visit of Greystones RFC. From the outset, Greystones set out their stall and were determined not to surrender possession, the statisticians will tell you that they did not have one single kick out of hand in the first half!
Early pressure from the visitors saw them rewarded with a five metre scrum and their scrum half, Andrew Roberts, had the easiest of tasks to touch down from the advancing drive and as luck would have it the scrum was under the Skerries posts and so the conversion was a formality for the full back Ryan O' Loughlen.  So seven nil down with only two minutes on the clock, not an ideal start.
The gale at their back in the first half was no advantage to the home team as two penalties to touch failed to make it to safety of the touchline and Greystones ran both of these back to the half way without any interference. These were vital opportunities that didn't come together and it seemed to sap the confidence from the home team.
Billy Mulcahy reduced arrears with two very well taken penalties and at 20 minutes Skerries were only trailing by a single point. There was a brief spell of optimism but it was short lived as the Greystones centre, Con Allen, sliced through the home defence and scored a very fine individual try which once again was converted by the visitor's full back. Mulcahy added another two penalties, one from almost 50 meters to give the home side some hope but Greystones kicked a penalty to leave them ahead by 17 points to 12 at half time.
The visitors cut loose in the second half, with the wind at their back and very much in their sails, scoring five more tries and a single penalty for good measure. Skerries managed a fine individual try from number 8, Ross McAuley, but it was scant consolation for what was a tough encounter against a very accomplished team.
There were many fine individual contributions at various times during the match but the collective was missing. The overall team spirit and endeavour cannot be faulted and if the application can be improved then there are certainly better times ahead.
Next week's match away to Rainey Old Boys takes on a whole new significance so please make the effort and get yourself up to Maherafelt.
Skerries team: Nl Martin   K Leonard  J Sherwin  A Sherlock  B Jenkinson  M Turvey B Murphy                         R McAuley  E Carron  B Mulcahy  P Davitt R Dempsey  L Jones R Woods K McGrath Conn Marrey                  T Mulvaney D Goodman  P O :Loughlen T Scuffil.