Skerries v MU Barnhall 9/12/17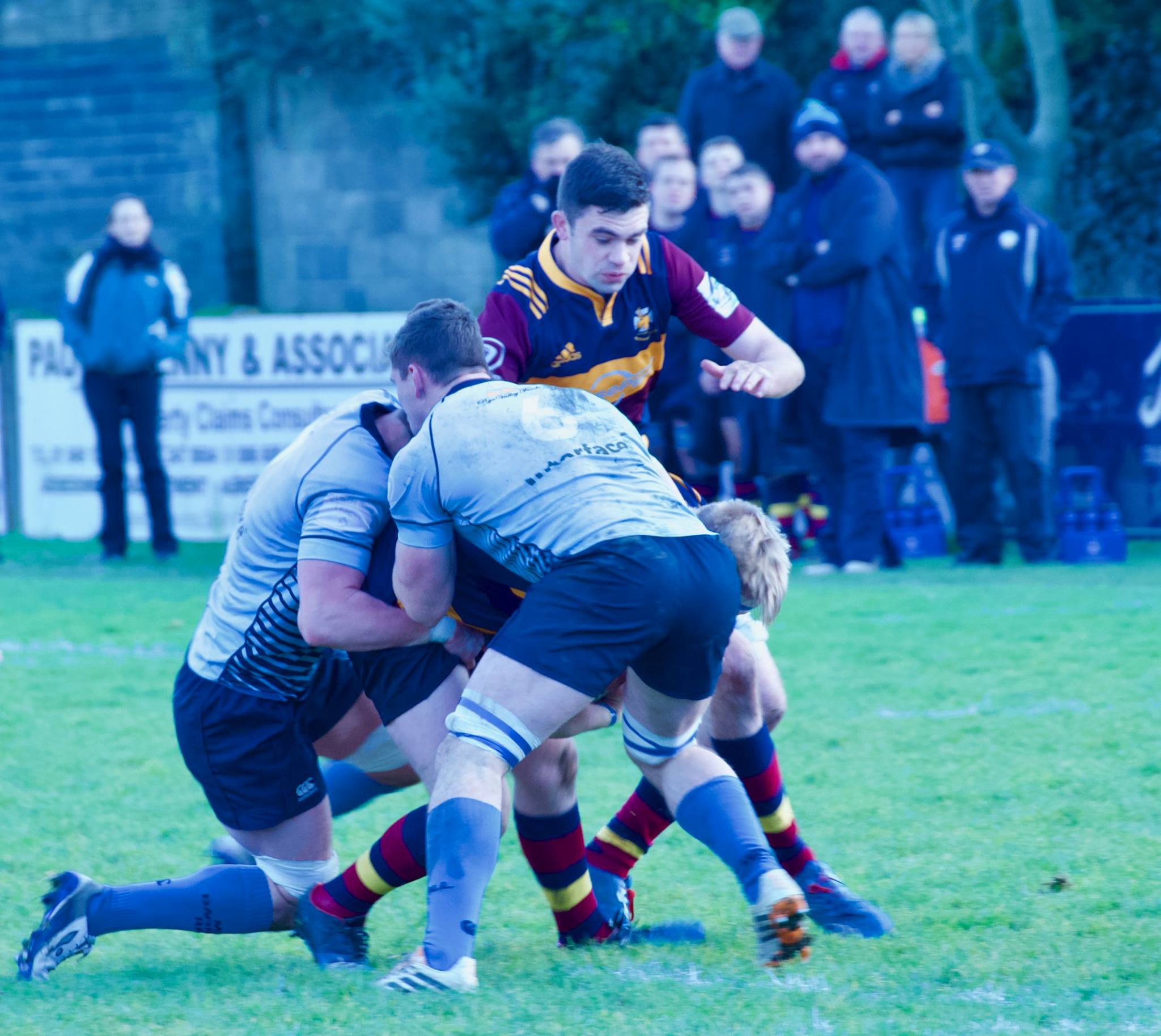 Skerries v MU Barnhall 9/12/17
December 10, 2017
MU BARNHALL 54-29 SKERRIES
Skerries travelled to Parsonstown to play the return leg against MU Barnhall in the AIL 2B League match with a unique element in that two brothers, Conor and Hugo Lennox, put their family ties aside and faced each other on opposite sides.
Skerries made a number of changes following on from their defeat last week. Out half, Billy Mulcahy was changed to Number 12 alongside Captain Michael Sherlock. Eoghan Carron moved to Number 10 and Ruairi Woods pulled on the Number 9 jersey. The team also welcomed back from injury Conn Marrey, Michael Turvey and Mark Oliver.
The final score line really didn't do justice to the effort and performance displayed by the team. The match was a definite crowd pleaser with 11 tries in total with Barnhall lucky to score two from situations where Skerries made errors in attacking the Barnhall line.
The Skerries full back, Conor Lennox, scored two brilliant tries. The first, laid on by Eoghan Carron following his scintillating break, the second with the help of his cousin Billy Mulcahy. He later returned the favour with a great pass to Billy Mulcahy where he crossed the line to score Skerries third try.
The fourth try was scored by prop Cormac Marrey following a spectacular break, including a pivot and brilliant dummy passes by Tom O'Hare. This four try tally earned Skerries a well-deserved and much needed bonus point.
The team's performance was excellent overall and the players, coaches and supporters are looking forward to the resumption of fixtures in the New Year with the first match against Navan RFC away on Friday the 5th January 2018.
Skerries Team
Conor Lennox,Eddie O'Mahony,Michael Sherlock(c),Billy Mulcahy,Paul Devitt,Eoghan Carron,Ruairi Woods,Conn Marrey,Barry Murphy,Tom O'Hare,Tom Mulvany,Ross Halligan, Mark Nally,Chris Tonge,Cormac Marrey.
Subs. Vinny Watson,Michael Turvey,Paul O'Loughlin,Dave Goodman,Mark Oliver.