Skerries vs. Thomond – 7/11/15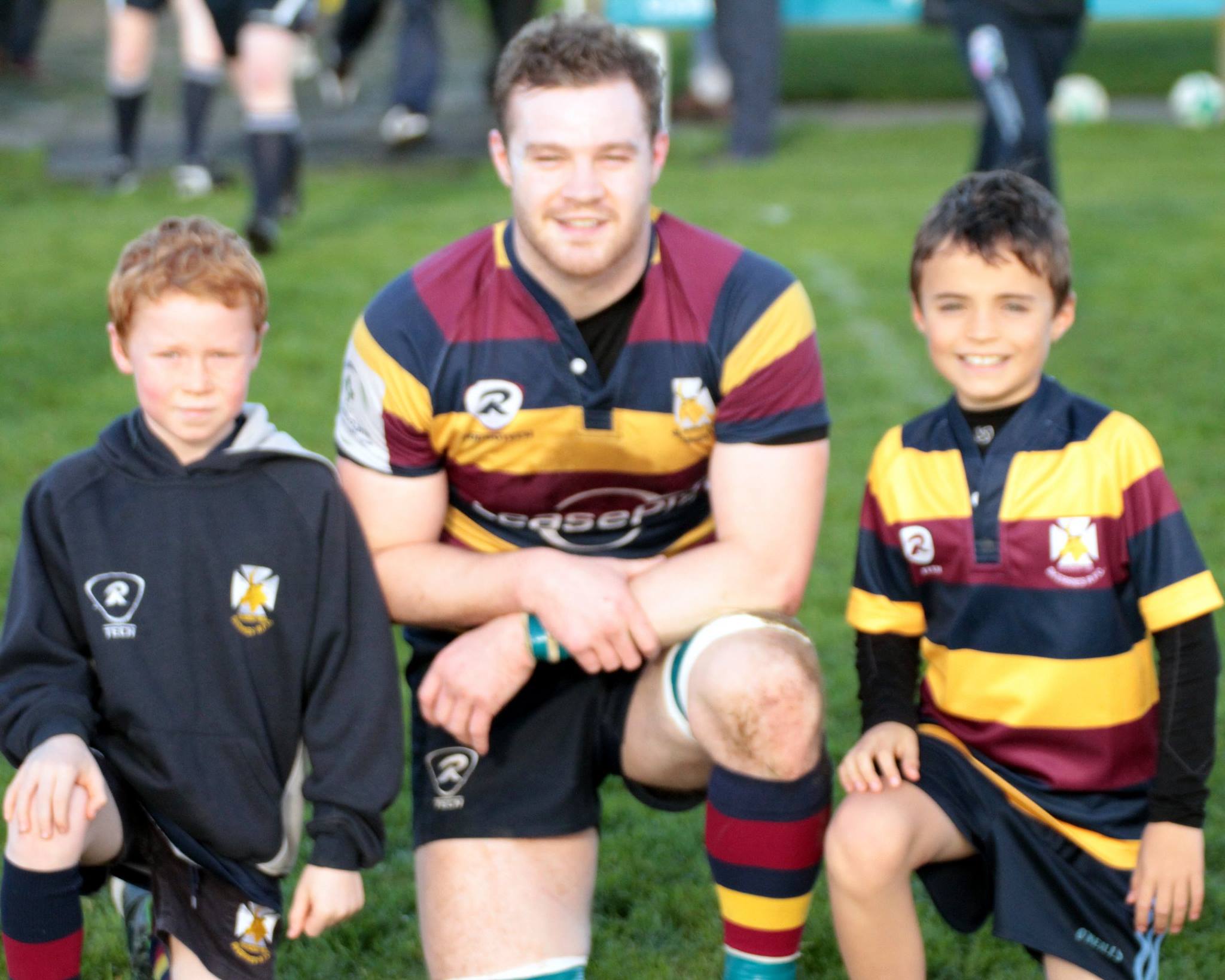 Skerries vs. Thomond – 7/11/15
November 9, 2015
Ulster Bank All Ireland League Div 2A
 in Holmpatrick    –    08/11/2015
Skerries:    28    (E O'Mahony  K McGrath R McAuley try each, J Favia 3 pen 2 conv.)
Thomond:  22    (G O'Donoghue try, F McGibney 5 pen 2conv.)
Three tries to Skerries from Kevin McGrath, Ross McAuley and Chris Tonge to one credited to Geoff O'Donoghue was sufficient to earn four points in the Div 2A AIL match in Holmpatrick on Saturday.
In a game, mostly deprived of continuity due to the high frequency of penalties awarded against both sides, the ability of the Skerries side to create tries from innocent phases of play made the difference.
Thomond out half and placekicker, Fionn McGibney, opened the scoring with a long range penalty and while James Favia levelled the score shortly afterwards, McGibney was again successful with a repeat effort.
On twenty minutes Skerries wing Eddie O'Mahony, who was enthusiastically prominent throughout, created the opportunity which saw Ross McAuley in support who fed a superb flick pass to Kevin McGrath for a spectacular try
Thomond were quick to react, building momentum by retained and recycled possession through a dozen phases, and mauled their way to a converted try.
As halftime approached a yellow card penalising a Skerries infringement gave a further three points to the visitors who lead 10-16.
On resumption both sides had successful penalty conversions before O'Mahony again imposed himself and made the opportunity to allow Favia direct a long accurate pass to Ross McAuley who scored an unconverted try to reduce the Thomond lead to one point.
Against a much bulkier pack the Skerries front row of Mark Nally, Chris Tonge and Neil Foster impressively held their ground, while backrow Dean Harford was increasingly influential in the breakdown exchanges and second row Joe Glennon frequently stealing ball at lineout and breakdown. The improved fitness levels of the brothers Sherlock is beginning to significantly contribute to the pack's effectiveness. At scrumhalf Eoghan Carron's swifter  passing allows Favia and O'Loghlen that extra time to create opportunities.
The increased intensity was rewarded when Chris Tonge, joining the backline at pace, found a gap in the defence and needed no second invitation to exploit as he dashed over for a converted try to take Skerries into a 25-19 lead.
Successful penalties were again exchanged but any pretensions of comfort for the home side were mistaken as Thomond regrouped and worked their way to the Skerries line piling into rucks time and time again causing intense demands on the defence but only to be repelled. Skerries struggled to get their hands on the ball. Still plenty of drama to come. Several times Thomond threatened to break through but failed to capitalise as Skerries managed the pressure. The final whistle could not come quick enough for Skerries. Not for the faint hearted.
Skerries next fixture is Nov 28th. away to Nenagh Ormond 2.30pm.
Skerries team 1 to 20….Mark Nally  Chris Tonge  Neil Foster Joe Glennon  AJ Sherlock  Dean Harford  Evan Sherlock  Ross McAuley(C)  Eoghan Carron  James Favia Derek Keane Ross Dempsey  Kevin McGrath  Eddie O'Mahony  Maurice McAuley  Kieran Leonard Conor Roynane   John Condron  Robbie Jenkinson  Paul O'Loghlen