Towns Cup 2nd Rd Skerries v Enniscorthy 10th Feb'19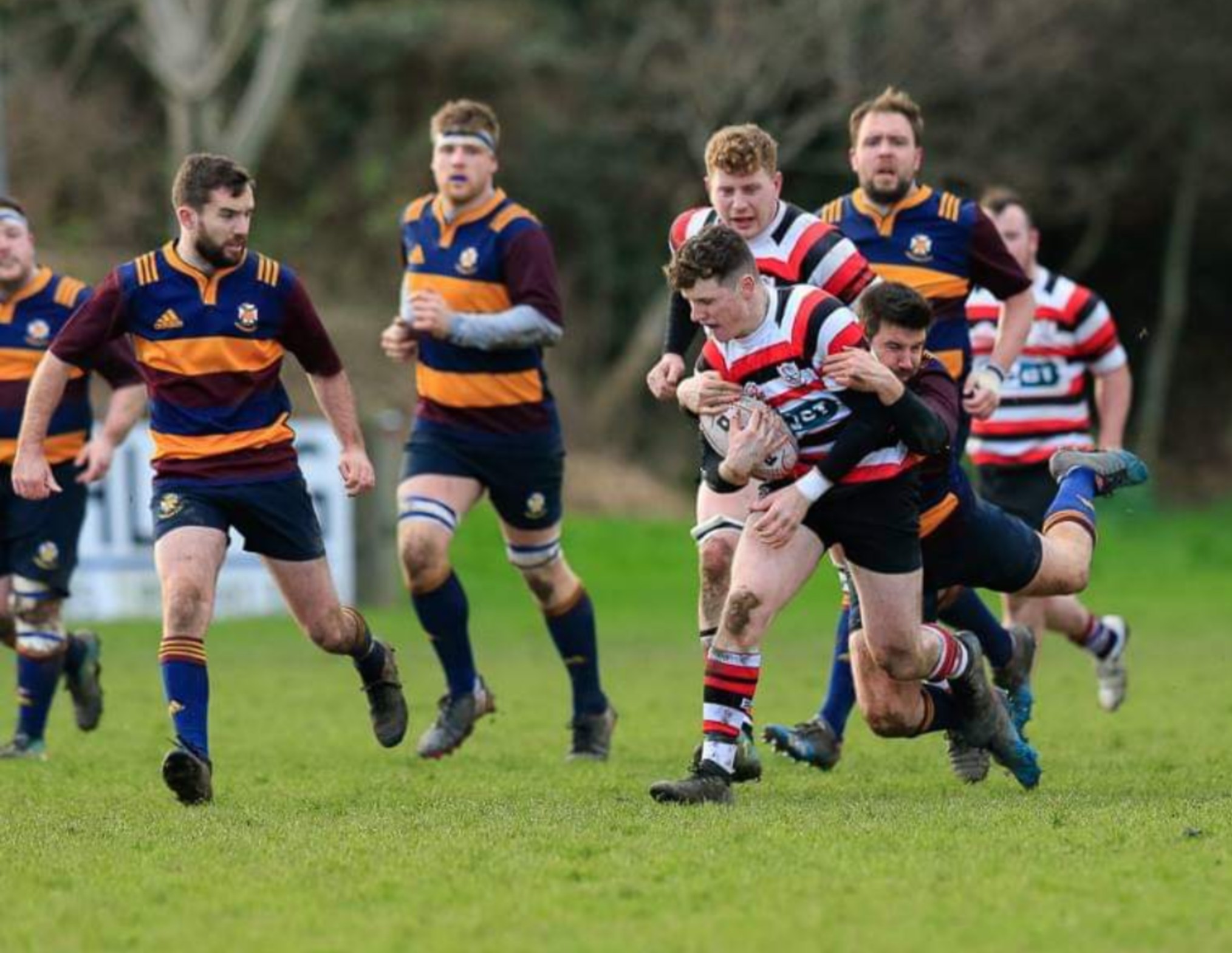 Towns Cup 2nd Rd Skerries v Enniscorthy 10th Feb'19
February 11, 2019
Skerries v Enniscorthy
Towns Cup Sunday 10th February
If ever there was an example of a game of two halves this was it. Enniscorthy played with a strong wind in the first half but couldn't penetrate a strong home defence. A strong Enniscorthy scrum and lineout put the home team under constant pressure. On a few occasions Skerries managed to build momentum and Dave Goodman made a break which nearly led to a try and Skerries were also held up over the line. An injury to Jim Mulvaney caused huge disruption to the Skerries lineout but substitute, AJ Sherlock, showed up very well in replacement. Going into injury time  in the first half the score was still 0-0 but on 41 minutes Enniscorthy  were awarded a penalty which was converted to leave the score 3-0 in favour of the away team.
The second half started with Enniscorthy in the ascendancy but Skerries defended their line well. Penalties were exchanged and after 20 minutes the score was 6-6. Both Skerries penalties were converted by scrum half and captain Robbie Jenkinson. In the next twenty minutes the big match experience of the away team came through and a few key substitutions changed the whole tenure of the match, tries from Murphy, Angelo, Dwyer and Morrissey and a final try in injury time gave Enniscorthy a very flattering 35-6 victory.
This young Skerries team got a lesson from a very well drilled  team which will stand to them at the end of the season in their quest for promotion from Metro League 3 which they lead being unbeaten during the season. Coyle, Marrey and Sherwin worked hard as did Joyce and Mulvaney in the second row. Back row O'Neill, Murphy and Sherlock (Evan) worked really hard particularly in the first half. .Jenkinson, O'Loghlen, Doyle and Goodman always looked threatening in the backs. Gordon, Oliver and Lowndes also looked menacing going forward. The subs Hislop, Scuffil, Woods, Jones and AJ Sherlock also played their part.
There are a few big weeks ahead for both the first and second teams and the full squad will all play their part in finishing off the season strongly.