Wanderers v Skerries 7th of April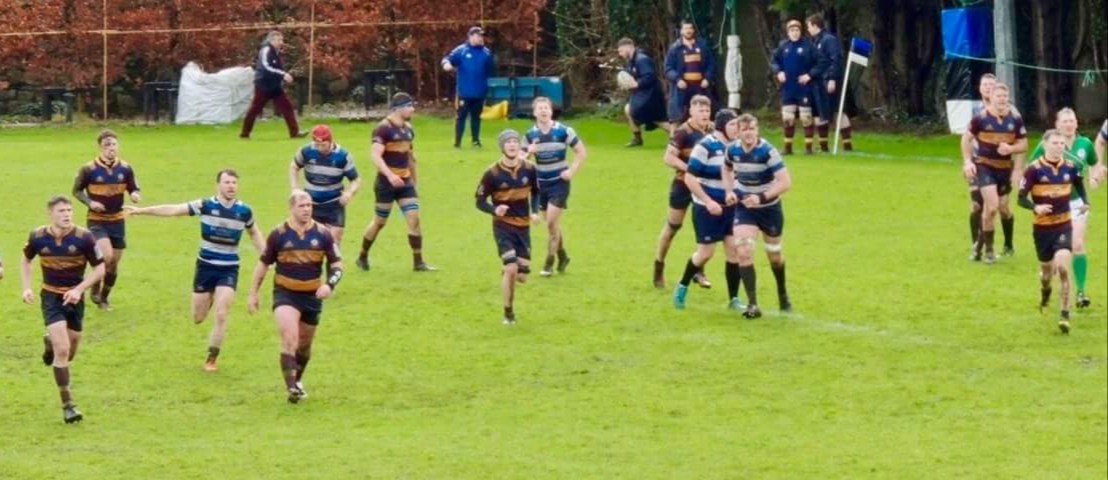 Wanderers v Skerries 7th of April
April 10, 2018
Merrion Road Saturday 2.30pm
Final Score – Wanders 20 – 8 Skerries
Skerries Firsts travelled to Merrion Road, home of Wanderers RFC, to play their penultimate AIL match last Saturday afternoon. For the first time this year, there was a hint of spring in the air. Skerries made a number of changes to their starting line-up, Ben Jenkinson marking a return from injury to start in the Second row along with Sean Attley, Dan Egan moved from wing to wing forward and Michael Turvey moving to centre replacing the injured Micky Sherlock.
Skerries were safe for this year and no worries about a playoff, so all pressure was off the team. Just as the game was to start, the heavens opened and there was a lot of surface water on the pitch which made life very difficult for both sets of players. Within 90 seconds, Wanderers make the best of starts with a quick fire try which was duly converted to make the score 7-0. To Skerries credit they regrouped from their shaky start and took the game to Wanderers. A number of phases between backs and forwards led to a break into the Wanderers 22 but a tip tackle on a Skerries back resulted in the referee showing the Wanderers player a Red card only after ten minutes. From the resulting penalty, Skerries went to the corner but after some good defence, a turnover was conceded and Wanderers cleared their lines.
Michael Turvey was making inroads in the centre but for some inaccurate passes with a very slippery ball, Skerries were denied a way back in. Billy Mulcahy kicked a great penalty from the half way line to leave the score 7-3. Ross Dempsey went off injured and Colin Doyle came onto centre.  Wanderers kick a penalty and with five minutes from half time, Wanderers punished some poor tackling to score under the post and suddenly Wanderers led by 17-3 approaching half time. Skerries lineout was functioning well with Ben Jenkinson the source of good ball. Ross McAuley was his normal industrious self and Skerries were unlucky not to reduce the score before half time.
The incessant rain stopped but there was still a lot of surface water lying on the pitch.
Both sets of players to their credit tried to play some decent rugby with both teams attacking and defending but unable to add to the scoreboard for the first 25 minutes. Wanderers repelled each Skerries attack with a lot of double tackles put Skerries back on the defence at times.
At about the 65 minute mark, a change of direction from Billy Mulcahy allowed Skerries attack up the short side and quick hands allowed Mark Oliver to score in the corner. Mulcahy was just short of the long conversion but Skerries were on the move to chase down at least a bonus point. Jenkinson was to the fore but after a chase from a high box kick, the referee adjudged him to have caught the player in the air, the resulting penalty by Wanderers made it 20-8.
Skerries went in search of that bonus point with some good attacks from McAuley,Ruari Woods and Paul Devitt but again the last passes failed Skerries. Cian McGuinness replaced Sean Attley, Conn Marrey in for Barry Murphy and then Dan Egan and Conor Ronayne in for Cormac Marrey who all contributed to Skerries desire to secure a losing bonus point. Skerries defended for the last five minutes with some great line speed and close in tackling to deny Wanderers a final score. Final score ended 20-8 but it was a heartening performance with so many changes and youths taking their opportunities to contribute.
Skerries play their Final AIL league match against Dungannon at Holmpatrick next Saturday, kick off at 2.30pm. The Team and Management hope there will be a big crowd to support the team and end the season with a win.