ALL-WEATHER PITCH & PERMITTED FOOTWEAR
ALL-WEATHER PITCH & PERMITTED FOOTWEAR
EVERYONE entering the All-weather pitch enclosure must wear permitted footwear & follow the below guidelines
Only Players, Officials & Coaching teams are permitted to enter the fenced pitch enclosure. All footwear must be free of mud prior to entry to main pitch enclosure.
All spectators are to remain outside the fenced enclosure, watching from the paths along both full sides of the enclosure.
Team coaches are responsible for footwear of all persons in their session, ensuring all are compliant, including visiting teams / groups.
Entry to the pitch enclosure is via the designated gated entry enclosure ONLY. It is not permitted to jump the fence for any reason / to fetch balls.
Permitted footwear: Boots with screw-in or moulded, rubber or metal studs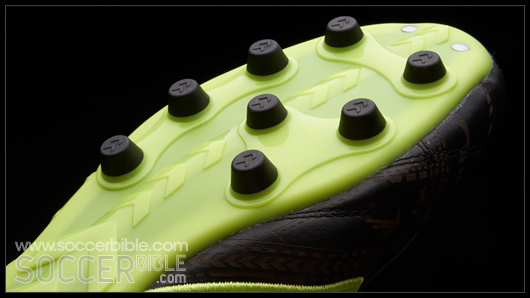 Not Permitted footwear: Blades, Astro-turf & any flat soles / runners